My husband and I were married on September 1, 2019. We count ourselves lucky. The timing was perfect, really. We had family and friends who travelled from all over the world to be at our celebration, and while it was pretty modest (70 people), it is what would be considered large in today's context. We didn't have to worry about our proximity to others, we had platters of food that were shared and passed around each table, everyone danced together and hugged one another freely, and when it was all over, there wasn't any concern about flying back home or going on vacation.
Approximately six months later, the world went into a tailspin. COVID-19 turned everything upside down for a lot of people. The public was told to stay home or social distance if you had to go out for necessities, and businesses were forced to close their doors (hopefully as a temporary measure). Fast forward after nearly a whole year of that, and for the most part, we've gotten used to this new normal. Many have made adjustments and sacrifices because they want to do their part to combat the virus, to prevent the spread as much as possible. That has meant missing birthdays, watching funeral services streamed online, and postponing or cancelling wedding plans.
In the case of your wedding, how long have you already postponed, or how much longer are you willing to wait? I'm not telling anyone to buck the restrictions in place wherever you live. Be very mindful of the gathering limits and rules that need to be followed by you and the businesses that you may engage with. What I am saying is that we don't know what life has in store. Vaccines are rolling out around the world, but it'll take a significant amount of time for the majority of the population to receive them, and even then, the virus is constantly changing. That's something that the average person has little control over.
You can control when you get married though. I know that couples who had been expecting to get married last year or are planning to this year may not want to delay any further. Sure, you would love to have every single family member and friend there to rejoice in your big day. Most people want that. They want that celebration of love and the big party that goes along with it. Nevertheless, at the end of the day, that's not so important. What is important is the commitment to your person, and no matter how that day looks, it's going to be memorable. Plus, you can always throw that "best day ever" party later when everyone you love will be safe.
Now, after all of that, you may also be thinking about what you're willing to spend should you decide to go ahead with a much smaller affair. If it's just you, your man, and a handful of close family and friends as witnesses, do you need that dress that costs a few thousand dollars? How much are you willing to spend on flowers and accessories? I believe that you should still splurge a bit on a nice meal and a bottle of bubbly, and definitely book a great professional photographer, but be honest, you don't need the most expensive accoutrements in order to feel like a million bucks.
Thinking back to my own wedding, we really didn't go crazy on our clothes and accessories. My dress was a couple hundred dollars (although doubled once it was altered), and my shoes were not even a quarter of that. It's probably the part of our budget where we were able to save the most. Had I known about SHEIN at that point, there's no telling how much more I and my bridesmaids could have pinched pennies. The other week, I was doing my daily scroll through the app to see what was available in the flash sale section, and it occurred to me that there were plenty of items perfect for brides-to-be.
I've taken the better part of Valentine's Day to compile the following suggestions for dresses, shoes, jewellery, hair accessories, undergarments, florals, and makeup that can all be found at affordable prices through SHEIN. They currently ship to over 220 countries worldwide, and it's free in Canada with a minimum $49 purchase. Additionally, unlike sites such as Wish, I've never had much of an issue with getting my items. Orders are processed quickly, tracking is provided, and they usually show up at my door within a couple of weeks. I truly hope that this list might help some brides who are looking for budget-friendly options in what continues to be unusual times, or even generally!
NOTE: As you scroll through, click on the images of items that interest you to be taken to the SHEIN website. Also, full disclosure, I'm simply a fan of SHEIN. I'm not a paid sponsor or anything like that, so I am not making anything by sharing this with my readers.
BRIDAL DRESSES & JUMPSUITS
SHEIN doesn't carry a ton of options when it comes to gowns, and you're not likely to find a ballgown or anything with a long train; however, they do have decent choices with some available up to a size 3XL. None of them are over $75 each, and you'll find ones that are simple yet elegant, ethereal, dramatic, vintage, glamorous, or modern. When it comes to this site, recommendations that I have before you take the plunge on an order would be to: 1) Check the size charts (listed in centimeters and inches) under the items you are interested in and go with what matches your own measurements; what is posted is usually pretty accurate, and because some items are coming from and made for Asian markets don't be afraid to get a large when you might normally be a medium in North America, 2) Read user reviews to see what buyers have said about the quality, and 3) Look at any and all photos posted by those who have already purchased to see if what's shown on the site matches what was received.
HAIR ACCESSORIES
When I was choosing my outfit and accessories for my wedding, I had really wanted a beautiful hair piece to be woven through my long tresses. Everywhere I looked, prices were rather outrageous for those pretty metal and rhinestone decorations. Bridal stores were charging at least $150 or more depending on the detail of the accessory, and I couldn't justify the cost. At a boutique bridal show I attended, I did actually find a vendor that was selling similar pieces at more reasonable costs. Yet, I still wasn't ready to shell out the cash for something I'd likely only use once. That's when I turned to Wish. There, I found what looked to be a comparable hair pin and placed an order. I had months before the wedding, so I wasn't all that concerned. Alas, it wasn't meant to be because it never showed up. I got my refund from Wish, but I had to find an alternative much closer to the day. Everything worked out for me in the end, so it's okay. But, if I can save any bride the worry of an overly expensive hair piece, I will. These are some of my favourites from SHEIN, and they're all $15 or less.
JEWELLERY (a.k.a. Earrings)
I'm sorry that I didn't have more time to dig through all of the jewellery on SHEIN. They have over 50,000 items under that category. I myself did wear a necklace with my dress on my wedding day—a gift from my grandmother. But, aside from my engagement ring (and wedding band after the ceremony), the only other thing I accessorized with was a pair of earrings. They were dainty little silver flowers that matched the cherry blossom embroidery on the bodice of my dress. Often times, I believe that less is more, and usually a bit of bling on the ears is enough to give your overall look the oomph it needs. All of these pieces are between $4 to $6.
UNDERGARMENTS & MORE
I'll admit that once I had some breast pads sewn into my wedding dress, it was enough for me. I didn't bother with a corset, waist trainer, or Spanx to flatten my tummy or anything, but I realize that doesn't work for everyone, especially depending on your gown or outfit. These are a few pieces that can help you get the shape you want, or just make you feel sexy underneath that top layer. Also, don't forget to have a comfy robe on hand as you're getting ready that day. These are $20 and under.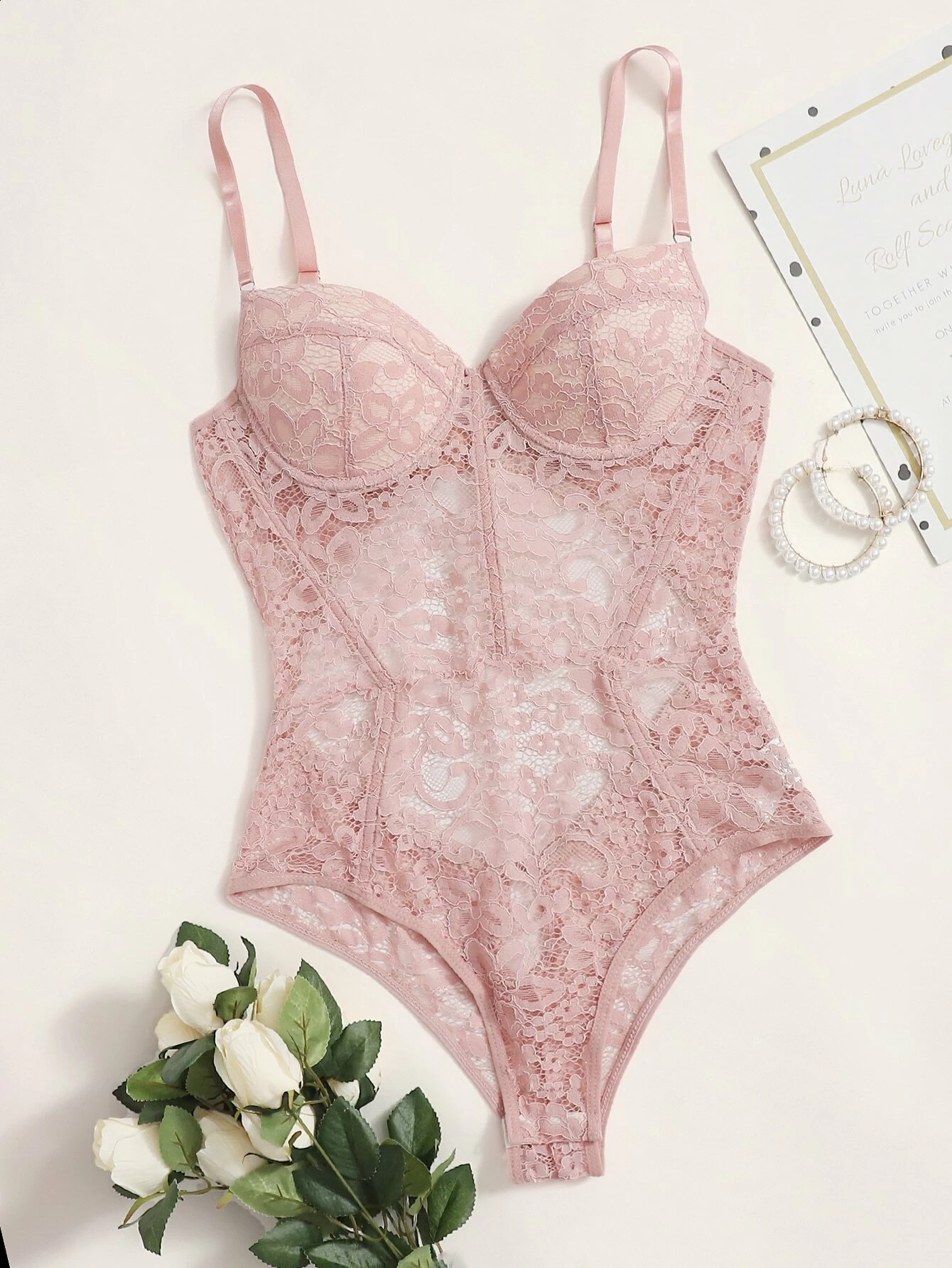 BAGS & BELTS
Personally, I had the benefit of my mother wonderfully carrying essentials for me throughout my wedding day since the one thing my dress was missing was pockets. SHEIN didn't have a lot in the way of dressy purses or clutches that seemed to fit the wedding bill, but I managed to find a few that will fit key items. They also didn't carry anything like those heavily jewelled belts with the ribbon ties that you'd find at the bridal shops; however, a couple of options caught my eye, and they could work for some dresses. All of the bags are less than $40 and belts under $12.
FLOWERS
I loved the bouquets that we had made by a local florist. They were priced okay comparatively for that type of service, but it certainly wasn't an inexpensive part of our budget. Granted, we were able to pull out some of the succulents for replanting, and that became a special keepsake. Since then, I've seen what some people can do with artificial flowers, and I really think it's a good way to go. Honestly, unless someone is right up in your flowers or the photographer's camera is zoomed too close, no one is ever going to know that you didn't go with the real thing. Keep in mind that the following are priced by the branch or bundle, and you'll often need at least two or three to fill out a single bouquet. That would add up to about $25 per arrangement.
SHOES
Shoes have become one of the pieces of a bride's outfit where her personality can really shine through. Some people prefer to match their shoes to their dress, but others really want them to pop and show some colour when they peek out from underneath their skirts. Either way, SHEIN has plenty of options. There are flat sandals and mules either for more casual affairs, or to dance the night away. They have a bunch of kitten heels, which add a little height while maintaining overall comfort. Or, you can go all out with a high stiletto. The shoes shown here range from $23 to $41 a pair.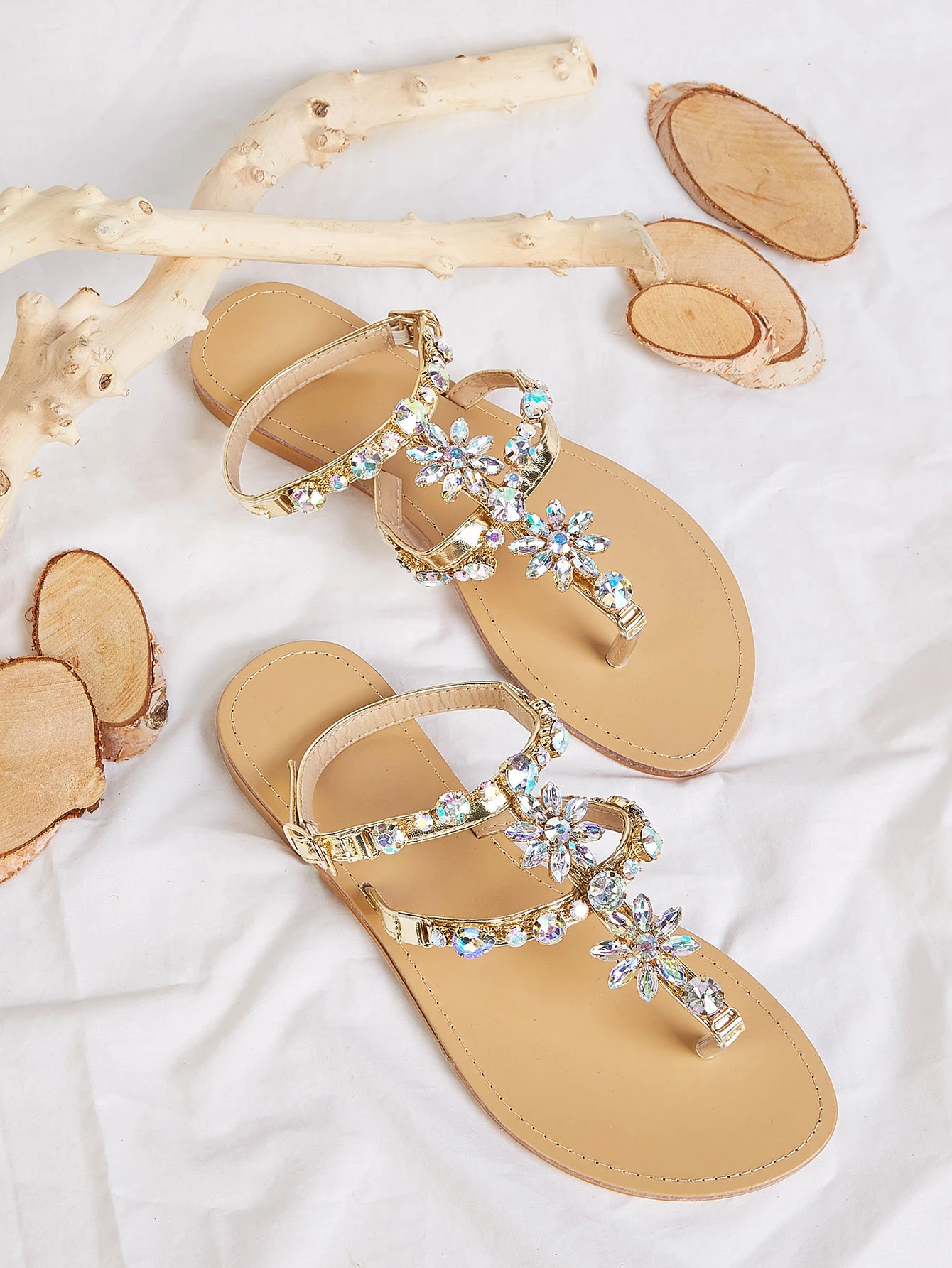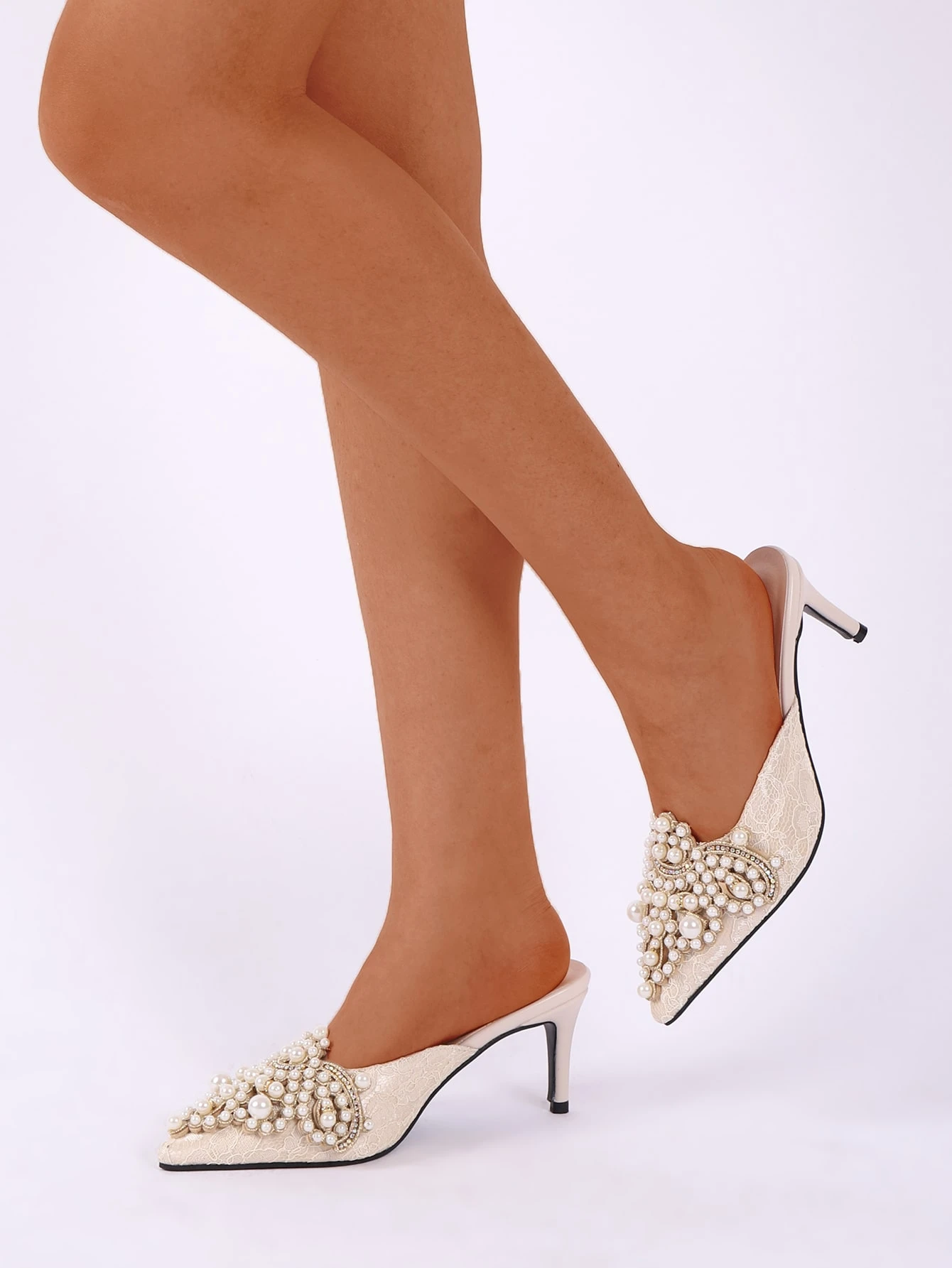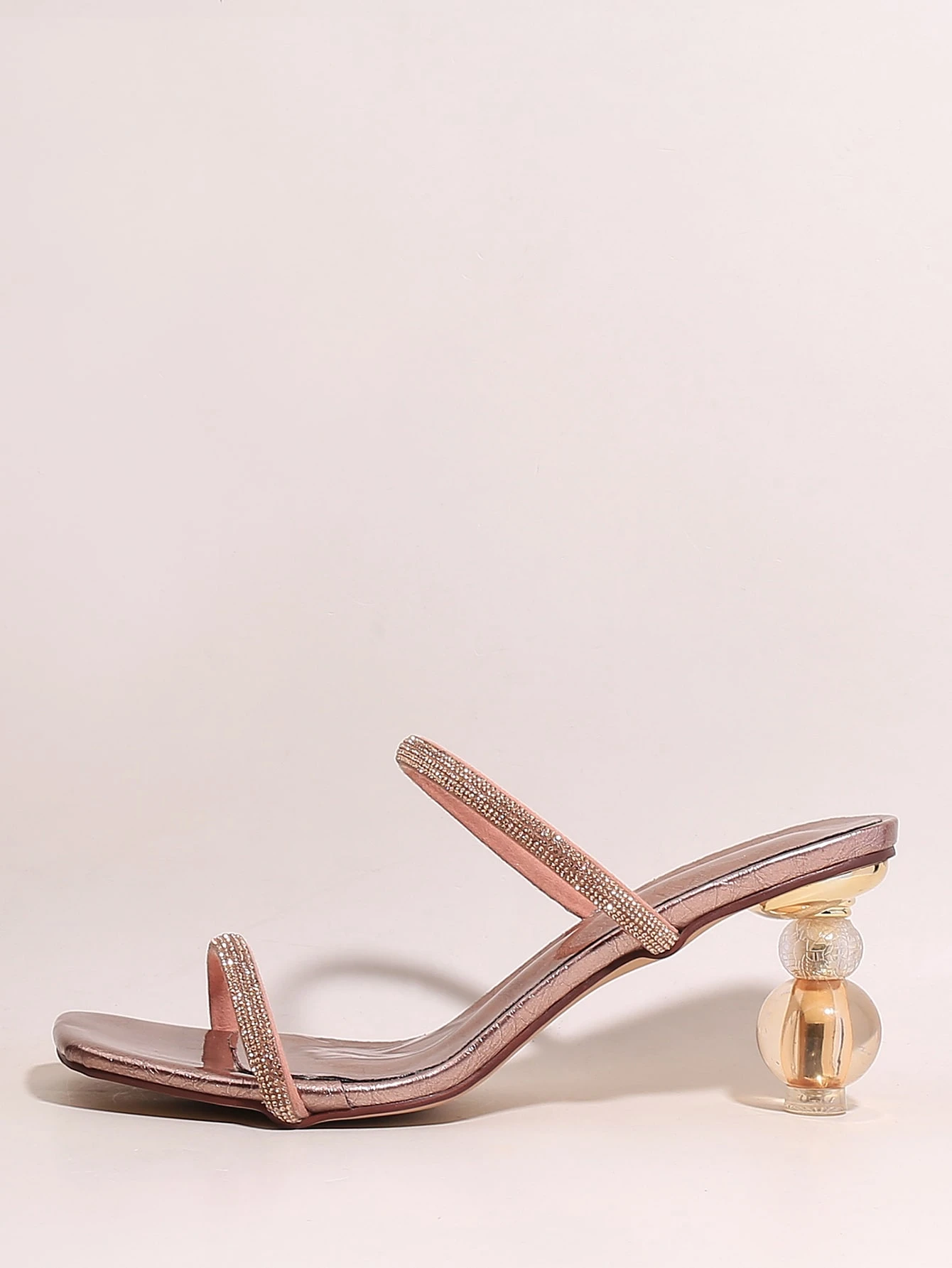 MAKEUP
If you've got experience with makeup application and are confident in your abilities, you might want to do your own for your wedding day. SHEIN's SHEGLAM line can come in handy. Each of these items is no more than $10.
BRIDESMAID DRESSES
Bridesmaid dresses at brick and mortar stores are upwards of $200. Unfortunately, most brides aren't necessarily able to cover the cost for the all of their bridesmaids. When your ladies have to foot the bill themselves, giving them an affordable option is always appreciated. This selection is priced at $60 and below.
This post has not been sponsored by SHEIN in any way. I'm just a fan of the site and the many products I've purchased from them since discovering the app just a couple of months after my own wedding.